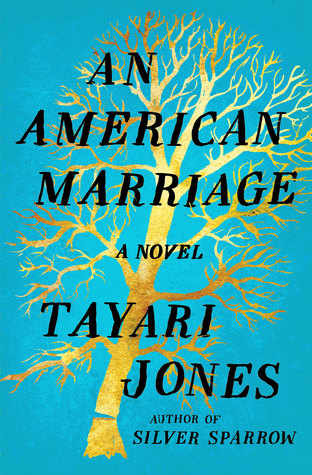 Rated 5 of 5 stars
This book will piss you completely off, have you crying and hating/loving all the characters at one point or another. Tayari Jones created a character driven masterpiece that begs answers to the complicated questions of love, faithfulness and commitment in a marriage. The story starts with the slow build of Roy and his new wife, Celestial's relationship. We discover how they met, why they meshed well together and although the reader can sense some tragedy lurking under the visor of love and admiration, we fall deeply in love with this couple. Soon, that tragedy we felt brewing is unleashed and tears apart so many families and lives. The single thread holding it all together is Roy and Celestial's bond. Will it break under the stress of time and the compelling needs for one to be loved beyond thought and profession? Will and can faith keep a soul full?
You find yourself rooting for Celestial and Roy until you see the full scope of what life is like after tragedy strikes a young marriage. Then as a reader you wonder if what you thought was a tight bond had small flags to show that the bonds were forged with glue, not steel. With a little consistency, the pull is bound to break the seams of even a relationship glued together on love and admiration.
This book brings so much conversation to the forefront about marriage and even relationships. It creates this vortex of right and wrong spinning so fast that you can't grasp onto either choice without grabbing the other as well. I was conflicted throughout the story. I couldn't definitively say who was wrong (other than one person) but of Celestial and Roy…there is an even match. You love to hate them both.
Tayari Jones found a way to build suspense and not give readers the full answer to whether who is "right or wrong" but instead, leaves you understanding both sides of a story.  I really loved how the ending was super symbolic of innocence and knowledge of oneself. It shows how you can want something so bad but if its not going to fulfill you, it takes presence of mind to want it and also allow yourself not to have it. This is an exceptional story and is highly recommended!
Raging Book Reviews Highly Recommended
*Book was purchased with my own money for review. Buy a copy HERE