Rust & Stardust
by T. Greenwood
Hardcover, 352 pages
Expected publication: August 7th 2018 by St. Martin's Press
This will be on our April Reading List (possibly March, if space allows). Here's the synopsis:
The gripping, heart-wrenching novel of Sally Horner, the 11-year-old kidnapping victim whose abduction in 1948 inspired Nabokov's Lolita.
Camden, NJ, 1948. When 11 year-old Sally Horner steals a notebook from the local Woolworth's, she has no way of knowing that 52 year-old Frank LaSalle, fresh out of prison, is watching her, preparing to make his move. Accosting her outside the store, Frank convinces Sally that he's an FBI agent who can have her arrested in a minute―unless she does as he says.
This chilling novel traces the next two harrowing years as Frank mentally and physically assaults Sally while the two of them travel westward from Camden to San Jose, forever altering not only her life, but the lives of her family, friends, and those she meets along the way.
Based on the experiences of real-life kidnapping victim Sally Horner and her captor, whose story shocked the nation and inspired Vladimir Nabokov to write his controversial and iconic Lolita, this heart-pounding story by award-winning author T. Greenwood at last gives a voice to Sally herself.
*****
Who else loves a good abduction story?! Especially one based on true events makes the read even more emotional and gripping. I can't wait to read this story even though I know I'm probably going to be an emotional wreck by the end.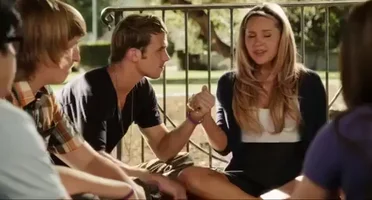 Make sure to follow the blog and add me on Goodreads to see my thoughts as I engage with this novel. The cover looks awesome too but not sure yet how it ties to the story. Special thanks to St. Martin's Press via NetGalley for allowing Raging Book Reviews to have an early copy.
Hit the like button if you're interested in reading this book!