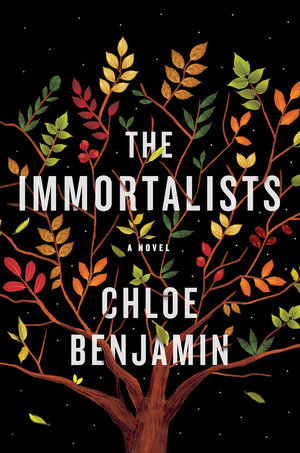 Rated 4.5 of 5 stars
Benjamin writes a debut that has heart, gravitas and a concept worth discussing…what would you do if you knew the date you would die? The four siblings in New York's gritty working class neighborhood find out just that. By word of mouth, they learn there is a gypsy that can pinpoint a person's date to die. With skepticism, all the siblings come to the woman and one by one, receive the information they hated and longed to hear. After this, the story takes off, exploring what it is like for them after they have the date of their demise whether short or far away.
As a reader, we journey through the life of each sibling on their quest to either live life before the prophecy comes true or prove the prophecy isn't true. As a reader, we feel our pulse quicken, just as the characters should have, as their date looms closer. You see the unraveling, the psychological turmoil, the agnostic beliefs, the treachery that befalls this family due to seemingly untimely deaths and broken relationships. Benjamin created a thread through the insertion of Eddie O'Donahue which I thought was quite clever. In each siblings story, he is there, progressing in his own right, and entwined with this family in so many ways.
While reading, I found myself questioning whether I would have changed if I'd known my date or would I have been in such disbelief that I'd continue on in life until the day before and then wonder whether it is true right at that moment? Some of the characters did both and yet, it didn't change the outcome…just the memory left behind by those that loved them. Benjamin uses this story to dig deep into the readers own mortality and their vision for how they want life to be…live for the moment? Or live safely as to escape death? Or at least prolong it a bit? This is where the story really shines.
The story was a steady read and lagged in the final chapters (Varya's chapters) yet they were the most profound. I liked that there was a small, almost minute inkling of whether Varya had changed the course of her death date since she changed as much as she did in the end. As a child, Varya questioned the gypsy on whether she could change her date and the gypsy replied that very rarely people change. In the end, Varya changed or attempted to change and engage with life…so did that change her date? Or was that what was to happen all along (since the gypsy told her "everything will be fine")? The novel makes you think on very simple relationship levels but plucks a string of depth towards the end. I thoroughly enjoyed this concept and the novel withstood well.
**This cover was the most beautiful cover I've seen in a while!**
Raging Book Reviews Recommended
*ARC was sent by publisher for an honest review. Book releases January 2018.