Well, I've tried (painstakingly) to get through my bookshelf filled with a TON of books that I either impulsed purchased or was gifted at various book festivals. So you'll see some mainstream books this month right along with some quiet authors you may not know about. Hopefully, you'll find my blog to be not only fair in its assessment of books but also give you some ideas for new reads. If you're like me, sometimes stepping off the beaten path is the most unexpected fun I could have. I've stretched my passion for murder mystery and have read even a few classics or *gasp* sci-fi novels lately. I'm getting outside my reader's box guys (although my October TBR pulls me back in). Hope you enjoy the journey as much as I have. For my October TBR list, I tried to find books you may know or have read, authors you haven't heard of and books serving major thriller and suspense.
Quick Synopsis: Who-dun-it murder mystery in a backwoods Wisconsin town.
Quick Synopsis: A son investigates his mother's murder from when he was an infant.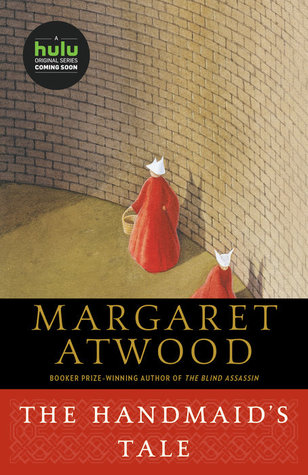 Quick Synopsis: As if you need a synopsis of this for goodness sakes…its on Hulu.
Quick Synopsis: Smart, female detective chases down a methodical serial killer.
*******
So what do you think of the TBR list? Ever read these? Which one looks/sounds the best? Let me know.