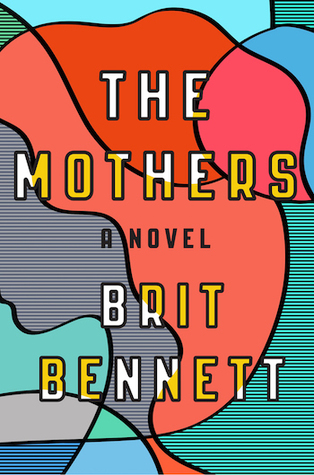 4 of 5 stars
Brit Bennett wrote a breakout novel filled with heartbreak. She writes the story of Nadia Turner as a main character that has lost her mother and is in turn, always seeking out who she is in the shadow of her mother's suicide. She questions why her mother would want to kill herself, wondering all the while whether it was Nadia who had made her mother hate her life by having a child too soon. Ironically, Nadia is faced with a similar situation at a young age and with the help of unlikely people, she makes a decision that will affect so many lives.
The story was a great, fast read when you get into the thick of her relationship with Luke, the preacher's son and even more so with Nadia's friendship with Aubrey. Aubrey is also damaged in her past by her own mother and she finds herself leaning on Nadia as her symbol of perfection and beauty. Her high hopes for Nadia are realized when she heads of to college in search of becoming a lawyer, travelling the world yet Aubrey doesn't realize that Nadia is running from her past, her mother, herself.
The book is written from multiple perspectives throughout the book which I found particularly confusing in the beginning. There was not notation to let the reader know the narrator was switching from Nadia to Luke to the Mothers in the church. So many times, I'd read a few paragraphs completely lost until I got the gist of who's point of view I was following. In the end, the book had really good conversation starters about women's rights, youth rights, suicide, depression and so many other topics that I won't say and spoil the story. Readers that value heartfelt, deep thought out drama will find this entertaining and a sure fire conversation starter. Great book club pick!
Raging Book Reviews Recommended
*Hardcover book was purchased with my own money. Use my affiliate link on Book Depository to get free shipping.