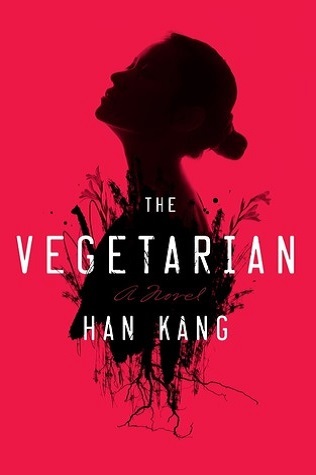 Rated 4 of 5 stars
This was my first Han Kang novel and I really enjoy her style of writing. It's poetic and blunt while also being very thought provoking. In her novel, The Vegetarian, the reader follows the main story of Yoeng-hye and her plight to finding herself and exerting her own control over her life. The story breaks off into three points of view. The first is of her husband, a self serving critic of her as well as a man that craves mediocrity. Her relationship with him is tested as she first claims to be vegetarian and will no longer eat meat. Her husbands lack of support stems to her family as well. Everyone she knows does not support her and attempts to force her to eat meat against her wishes even go so far as to lie about ingredients or force feed her.
Next, you follow the brother-in-law and his own exploits of Yeong-hye during her weakest points. Lastly, you get the story from her sister which brings together a lot of Yeong-hye's family issues that we weren't completely aware of but soon realize that its not only her with psychological issues. There's a lot of mental health issues to go around.
The story is a creative approach to psychological health through the lense of control. Controlling what one eats, how they live and how they believe. Then you see the other side of the coin, what would life be like without any support? Not a friend. Not a family member. No children. Nothing to keep you grounded. How long could you last in psychological isolation?
All in all, this book was worthy of the Man Booker International Prize that it won. It was an incredible look at how control, psychology and change can be a horrible cocktail for the right family. I couldn't give it the full five stars because I didn't care for the ending at all but found it poetic in nature (while lacking the ability to close out the story lines).
Raging Book Review Highly Recommended
*Book purchased with my own money. Want a copy? Use my Book Depository link (you get free shipping and I get a few cents for sending you!) Click HERE